TV/DVD
Free High Speed Wi-Fi Internet
Microwave
Popcorn
Fireplace
Ice
Hairdryers
Iron with ironing board.
Air conditioning
Over 600 movies to check out at no charge
Cold Drinks/Juice at no charge
Full Size Coffee/Tea facilities
Iron with ironing board.
Diet restrictions? Just tell Val when you check in, she'll do her best to accomodate your needs.
The Parlor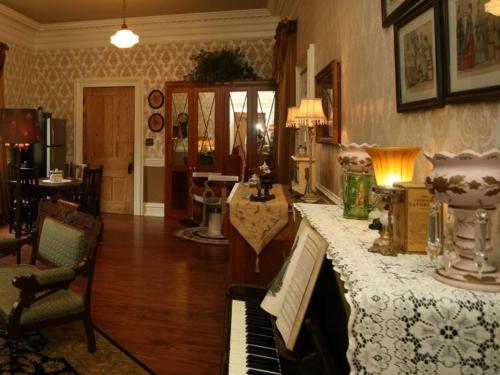 The parlor is a favorite place to curl up with a good book or good conversation. Here, the refrigrator and microwave are located for your convenience
The Courtyard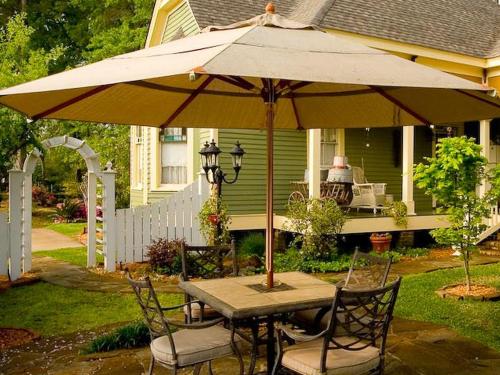 In the courtyard, enjoying a glass of wine in the the crisp evening, or a hearty breakfast in the cool morning, is a favorite among some of our guest. Even when I lock up in the late evening, I'll see some of our guests relishing the courtyard under the stars.
Parking in Jefferson can sometimes be a challenge, but not at the Azalea Inn. We have plenty of off-street parking for our guests, so there's no need to drag your bags far at all. We even have an area for a trailer or boat. Just be sure to let us know when you make your reservation.