Azalea Inn Gourmet Breakfast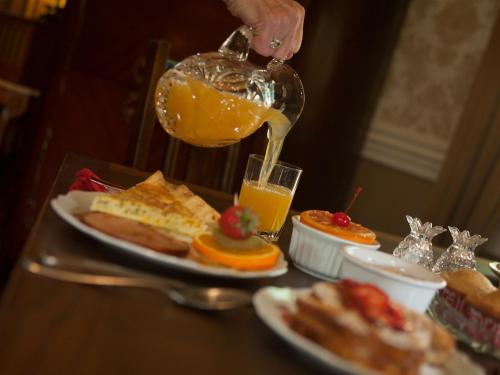 Don't bring your diet with you...we serve a gourmet breakfast each morning between 8:30 and 9:00 AM in the privacy of your room. Just a sample of what we serve is a breakfast frittata with cheesy hash brown casserole, a slab of ham or bacon cooked to perfection, biscuits with strawberry butter, stuffed strawberry French toast, fresh fruit, juice and coffee. Can't you just smell this breakfast?
Each morning you will be treated to a different breakfast feast.
Bon' Appetite.
Sam Ayer