About Azalea Inn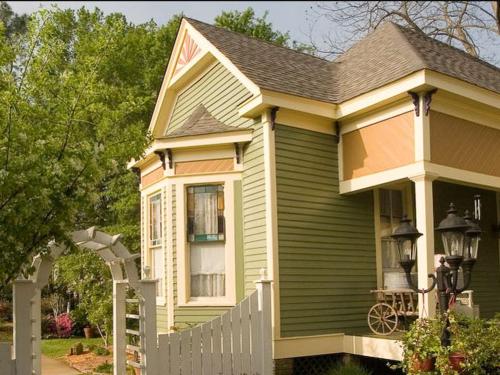 John F. Dickson moved to Marshall Texas in 1869 to take charge of the Southern Pacific Railroad and built this fabulous home in 1873, a prosperous time in East Texas where elegant parties in fine homes were popular. Today, the Azalea Inn is one of the city's finest and most elegant bed and breakfast inns.
This Inn is located in the Historic District, one of Jefferson's most charming addresses. The Inn is within walking distance to shops, antique stores, museums, tour homes, beautiful old churches and Jefferson's finest restaurants.
Conceived and built by the owner of the Marshall Car Wheel and Foundry as his home, this Stick Eastlake structure was commissioned to be built in 1873. I am sure that he never envisioned the house being moved to Jefferson and becoming a Bed & Breakfast. But to prevent its demise, Kathy Galloway in August of 1990 after hearing the order to have her torn down, rescued this Texas Treasure and commissioned Oney House Movers to bring her to Jefferson. Once the house was firmly planted on Jefferson soil a series of steps and years passed to reveal the Azalea Inn as she stands today. We are continually searching for clues to the Inn's past and each time one is uncovered I will update this site to bring it to light.
Some of these pictures are the first ones that we have, passed down to us from Jo and Bill West the previous owners. The West's took ownership from Kathy Galloway shortly after she had the house moved to Jefferson and there started the transformation to a Bed & Breakfast. The West's gave her her name after considering others such as the "Painted Lady" but they didn't want the public to think unworthy of the house so the "Azalea Inn" was borne and after we took ownership in 2002 we kept her great name.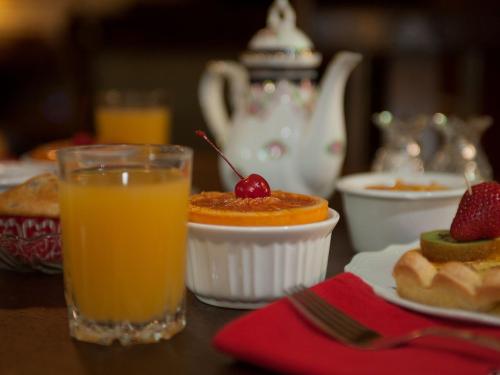 Buying the Inn, selling two houses in Texarkana, convincing our children we had not lost all our marbles, moving to Jefferson with no place to live until the West's moved out, and putting all of our belongings into storage was a piece of cake compared to making the Azalea Inn a Inn worth remembering. Many long hours of painting and remodeling inside and out have gone into the Inn to make it comfortable for you "Our Guests". This slide show shows some of the hard work that has gone into our venture. Enjoy!